Good day (said like Paul Harvey), this is some more of the story! We found a house! It is a fixer upper in many ways. This house has a very sad story, but we are going to make it happy again. The owners of the house now are really wonderful people and they are working with us on all aspects and have agreed to pay for some of the renovations that we cannot do ourselves (like this poor house does not have walls). It had to be gutted to rid the damage done to it. But its bones are so very strong. I felt home when I walked into it, even with it being a wildlife haven and being vacant for a long time.
The first step is finding a contractor for the walls and ceilings. I had a contractor out on Saturday, and will be accepting more bids this week. This is actually an amazing opportunity, because Lee agreed to walk me through the Project Manager role for this house on the side, so that I can learn more about the process and can help more here and take on more responsibilities. So we get a house and I get to pick Lee's brain about, "Okay, so what's next? What does that mean? Why is it done that way?"
How Are We Paying for This?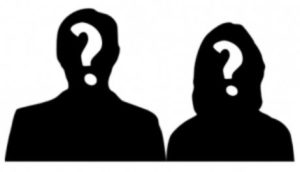 The sellers have agreed to add the cost of the walls and ceilings to the mortgage, so we will be paying, but not right now. The contractor finding and all of that is up to me. That is good for me! Like I said above, I can learn how I would project manage a house for the Hermits! Once all of the bids are in, and the contractor is decided, we add this on to the asking price of the house. We will do the painting and the flooring and pay for those things ourselves right now. Then we will bring in cabinets and countertops to install, and that is also our cost. Once that is in, we will have plumbing fixtures and light fixtures done which the seller will add to the mortgage and last thing before we move in will be a dog pen built and added to the mortgage, so that our fur babies have plenty of room to run and don't have to be cooped up.