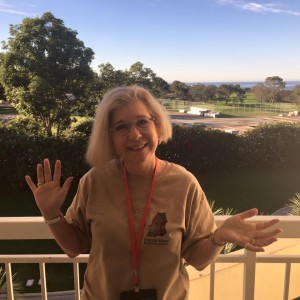 It's important to us that we keep updated on all aspects of the business we are working on, and of course, to keep our marketing efforts going wherever we are!
So, here's Suna in sunny La Jolla, California, where our whole team will be gathered to learn about real estate wholesaling for the next few days.
Yesterday, Lee and Suna spent the day learning from some really cool guys about "mindset," which is your attitude toward your work and your life. It had many great reminders of things we already knew (we're just fine the way we are! Treat people well and they will treat you well!), along with some brand-new things.
We also met many interesting and knowledgeable folks in the rehabbing and investing community. It always pays to invest in education about whatever means a lot to you. We are happy for the opportunity to do so this week, and to get a glimpse of the Pacific Ocean.
Hermann says please like and share!