Most of the time, we sell our properties when they're vacant. If at all possible, it's often better to wait until the tenants vacate the house before listing it. However, that's not always possible, especially when the plan all along was not to sell it right away after the rehab.
It's a hassle to pack, find a new home for rent and move. So, what's in it for the tenants if the home they're renting is being sold? They sometimes are inclined to put up every road-block to prevent the home from showing. Most lease agreements include a clause addressing this, but that doesn't make it any easier to enforce. If a tenant has something to gain from the sale of the house, they are more likely to cooperate showing it.
Let's be honest, it is work to keep a house in good condition even if it's the homeowner living in the house. Once you list your house for sale, you're now asking your tenants to go out of their way and clean the house, make the beds and "allow" Realtors into their home with their potential buyers. Most tenants do not want lock boxes on the door or a sign in the yard. They often have strict showing times and are sometimes reluctant to answer their phone to schedule showings.
There are several ways to motivate your tenant so they have the house "show ready" at all times.
Offer a discount in rent while the house is on the market
Offer to pay for their move
Offer for a cleaning service while the house is listed
An ideal scenario would be for the tenants to buy the house, so ask if they're interested in purchasing it. Some may not be even aware that they're qualified to be home owners.
Homes that are tenant occupied often take the longest to sell. Even though you're not losing money because the tenants are still paying rent, looking at it from their point of view and finding a way to get them on board will definitely make the process quicker and easier.
---
Do you have any experiences with selling a house while a tenant is in it? We'd love to hear them! Don't forget to like our posts on Facebook or share them, so your friends will see them, too.
---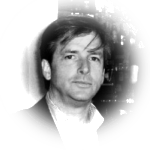 Russell Mangum is a partner with Hermit Haus Redevelopment. He serves as the IT guy, has managed the company's vacation rental, makes many of our repairs and home improvements, and blogs about his many years of experience owning rental properties. He specializes in rehabilitating the houses he lives in, then moving on to the next one.
Hermann says please like and share!