This post is my third in a series sparked by pending legislation in the Texas Senate. Last time, I explained how wrap-around mortgages (or wraps) work. Today, I want to talk about how investors use them. I'm not going to sugar coat. Unscrupulous sellers can take advantage of unsophisticated or unwary people using this technique. So I want to explain how ethical sellers, including investors, can protect their buyers.
Based on our turducken example, investors would probably fall into the role of either John or Greta, owner-financing a house for someone who couldn't buy it with more orthodox financing. They may also act as a third-party middleman who takes a fee for bringing together the seller and a buyer who needs financing under what Phill Grove calls the Assignment of Mortgage Payment System (AMPS).1
So here's what to look out for. A reputable seller or investor will use a mortgage servicing company and close with a title company. A scammer, not so much. The title company issues a title policy on the property and handles all of the legal paperwork for the transaction. The mortgage servicing company provides a plethora of benefits to buyer and seller alike, including:
Collecting the payments from the buyer and ensuring all of the mortgage payments are satisfied.
Managing an escrow account for the buyer, if one is not part of the original mortgage, to ensure taxes, insurance, and other expenses are paid.
Notifying all parties if any payments are missed or late.
Reporting interest income and payments to the IRS.

The seller gets a 1099-INT to report interest income.
The buyer gets a 1098 to report interest payments and to document their potential deductions.
I have personally bought properties to redevelop using a wrap. When I use a hard money or private money lender (PML) to facilitate a deal, I have to pay a relatively high interest rate and points on the mortgage. When I use a wrap transaction, the seller acts as the PML and benefits from the interest payments instead of a third party. Because sellers collect higher interest on only the difference between the sales price and their mortgage balance, my holding costs are lower, and I can afford to pay a higher price for the house.
I have also sold properties where I wrap my underlying mortgage and finance the balance to a buyer who can't obtain more orthodox financing. I have even sold properties to friends using this method.
Again, I always use a mortgage servicing company, title companies, and lawyers to ensure everyone understands all of the implications of the deal. It is important that everyone understands the pros and cons of this kind of transaction.
Caveats:
Always have your own lawyer review any contract before you buy or sell.
Never accept a contract for deed, which is illegal in Texas, or a lease with option to buy, which offers the buyer very little protection and can cloud title for the seller.
Make sure you are closing at a title company and getting a title policy. In Texas, lawyers can fulfil this need.
Use a mortgage servicing company. It's better for everyone.
As with any real estate transaction, if you have the slightest doubt about the other party's ethics or reputability, walk away.
If you're selling with a wrap, always disclose the underlying mortgage and, again, use a mortgage servicing company.
Next time I'll start evaluating each of the four bills before the Texas Senate that attempt to protect either buyers or bankers.
---
↑ If you search "Assignment of Mortgage Payment System," you'll find a number of hits calling it a scam. But when I tried to follow these links, almost all of them were either anonymous blog posts or generated 404 errors. I can refer you to title companies and lawyers who facilitate AMPS deals. You decide.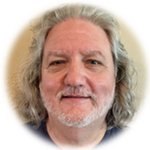 ---
Lee Bruns is Director of Operations for Hermit Haus Redevelopment, LLC and sits on the board of several other investment companies. He grew up in the real estate business and continues to put off retirement because of his love for old houses and a desire to help people. His role models include Jimmy Carter and Richard Branson.
Hermann says please like and share!