This post is part of my series on legislation in the Texas Senate that "Takes Aim at Wrap-around Mortgages." SB 1993 is Senator José Rodríguez's second bill (this one co-authored with Kirk Watson and Judith Zaffirini) to regulate wraps. Here's how it was described in Senator Judith Zaffirini's press release:
SB 1993 (Rodríguez) eliminates a loophole that allows wrap lenders and servicers to avoid being licensed by the Texas Department of Savings and Mortgage Lending (TDSML). Right now, only lenders that make five or more loans annually are subject to licensure. Wrap lenders exploit this loophole by making it difficult for TDSML to verify how many transactions they have made. For example, wrap lenders may set up shell land trusts, not record transactions, or use the name of an unsuspecting investor. SB 1993 would eliminate this loophole for wrap lenders and servicers.
You can find the text of the introduced legislation here.
As with SB 880, SB 1993 attempts to protect unsophisticated borrowers from unscrupulous lenders by amending the Texas Finance Code SECTION 1.  Section 156.002. The most prevalent change is to insert definitions of "wrap mortgage loan," "wrap mortgage borrower," and "wrap mortgage lender" into the code. It defines a wrap as follows:
"Wrap mortgage loan" means a residential mortgage loan:

made to finance the purchase of residential real estate that will continue to be subject to an unreleased lien that:

attached to the residential real estate before the loan was made; and
secures a debt incurred by a person other than the wrap borrower that was not paid off at the time the loan was made; and

obligating the wrap borrower to the wrap lender for payment of a debt the principal amount of which includes:

the outstanding balance of the debt described by Paragraph (A)(ii); and
any remaining amount of the purchase price financed by the wrap lender.
"Borrower" is defined as the entity borrowing under the wrap, and "Lender" is defined as the entity making the wrap loan—all pretty straightforward. Seller-financers who have no underlying debt don't have to be licensed if they make no more than five loans of a regulated type in a 12-month period.
But the bill  removes the exemption for licensing for anyone who makes a wrap mortgage, even if they use a registered mortgage loan originator (RMLO). Now, RMLOs are licensed professionals already. So the effect of this change seems to outlaw wraps all together. This draconian suppression of a single technique is driving a nail with a sledge hammer. It will hurt the very people it claims to protect.
How?
Let's look at the most common why investors use wraps: foreclosures. Investors often step in to rescue borrowers from foreclosure. We don't usually get a lot of notice. Often we find out a borrower facing foreclosure wants help only days before the auction. Sometimes, it's only hours. That doesn't give us a lot of time to raise money.
To facilitate quick action, we usually buy the house subject-to the original mortgage. That is, we agree to catch up the back payments and make future payments on the mortgage in exchange for title to the property. But the original mortgage remains in the original borrower's name. We own the house, but the seller still owns the mortgage. That's not a bad thing with an ethical investor; it usually even helps the seller rebuild their credit over time.
But notice I said we "catch up the back payments and make future payments." A good investor can raise $2o,000 in a couple of days for this purpose. It's much more difficult to raise $200,000 to pay off the original mortgage in a matter of days or hours. Often, it's not possible. So, that's one way this bill will hurt the people it aims to protect: it makes it much less enticing for ethical investors like me to rescue families from the ongoing nightmare of foreclosure.
Those of you reading closely will say, "But that's not a wrap. How does this argument show the bill hurts those it aims to protect?" This bill means that we have to either keep the house as a rental, making it harder for folks to buy a house to begin with, or sell it to people with stellar credit who can obtain a traditional mortgage. Either way, the bill makes buying a home harder for low-income people, those with less than stellar credit, and young people.
A much less destructive solution would be to require wrap lenders to use a RMLO on all loans and to have a licensed mortgage servicing company collect the monthly payments; ensure all lien holders are paid or notified of late payments; escrow for taxes and insurance, if needed; and report to all borrowers, lenders, and the IRS. Sure, that drives up the cost of reselling a house but not nearly as much as requiring all existing liens to be paid off before resale.
Please Help
I encourage you to read the bill and think about the consequences. Then I ask you to call your Texas legislators and oppose SB 1993. Tell them it hurts those who need protection most and that those people would be better served by requiring use of RMLOs and servicing companies.
---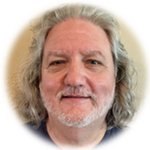 Lee Bruns is Director of Operations for Hermit Haus Redevelopment, LLC and sits on the board of several other investment companies. He grew up in the real estate business and continues to put off retirement because of his love for old houses and a desire to help people. His role models include Jimmy Carter and Richard Branson.
Hermann says please like and share!