H.L. Mencken famously said, "For every complex problem there is an answer that is neat, simple, and wrong." A wise politician, whose name evades me, paraphrased the quote as, "For every problem there is a solution that is simple, easy to implement, inexpensive, and wrong." SB 1994 is a wonderful example of such an erroneous solution, although I'm not too sure about the "inexpensive" part.
Just to be blunt, with SB 1994, Senators Zaffirini, Rodríguez, and Watson have only one purpose. They intend to make it illegal to wrap mortgages. Although they don't state this purpose on the description in Zaffirini's press release, the caption of the billed filled with the Senate states clearly, "Relating to the financing of residential real estate purchases by means of a wrap mortgage loan; creating an offense." The press release obfuscates a little:
SB 1994 (Zaffirini) provides that a wrap loan is void and unenforceable unless it is made with the prior, written consent of all existing lienholders and is closed at a title company's office. This provision is intended to eliminate wrap lenders' incentive to hide transactions from the original lienholder, who may have a due on sale clause. SB 1994 also creates a fiduciary obligation and constructive trust for all payments a new owner makes to a wrap lender, ensuring these payments are used for their intended purpose. Finally, SB 1994 gives a homeowner several remedies if a wrap lender violates the law, including the remedies in the Texas Deceptive Trade Practices Act.
If you only read the press release, you might think they simply want to make wrapping impossible, so I suggest you read the full bill. There are many scary provisions in this one.
It requires all wrap originators to be licensed residential mortgage loan originators (RMLOs).
I an mostly in favor of this provision since the filled bill seems to make an exception "for a sale of residential real estate that is the wrap lender's homestead."
It requires "prior, written consent of all existing lienholders."
Most banks will not give this consent. They may not be opposed to allowing a new person to bring a troubled mortgage current and take over payments. They may even be in favor of it. The owner of one title company I spoke with claims to have done "thousands of wraps" and only had one bank exercised its Due on Sale clause, and the bank allowed that transaction to go forward after a phone call. But banks will not give written consent because of fair housing laws, which require them to treat every case identically, regardless of context. In other words, the banks would be required either sign every request or none of them, as they currently do. In the end, this provision alone is probably sufficient to end the legal practice of wrapping mortgages, if it becomes law.
Failure to have written consent would become a Deceptive Trade Practice.
The Texas Deceptive Trade Practices Act is one of the strongest consumer protection laws in Texas. Violation is tantamount to fraud and incurs draconian punishments.
Have there been abuses of wraps? Yes!! I personally know of people who have been financially hurt in wrap transactions. I also know of people who have been injured in car wrecks. Although I don't know anyone personally, I know of people who been deliberately run down by irate drivers. This act is the equivalent of outlawing automobiles to protect people from being deliberately run down.
I believe the act will cause more harm than it prevents. We've already talked about ethical investors who use the wrap tool to help people avoid the never-ending nightmare that is foreclosure. They can also help people with a bad credit rating buy their own home again, given the right circumstances.
Rather than willy-nilly outlawing a class of transaction, let's think for a change and outlaw the behaviors that cause harm. I am fully in favor of requiring wrap mortgages to be:
Fully disclosed
Closed at a lawyer's office or title company with a title policy issued to the end buyer
Originated with an RMLO
Processed through a third-party mortgage servicing company that regularly reports to all concerned parties
Please contact the good (and I'm sure well-intentioned) senators and your own representatives to express your opposition to SB 1994.
You can see this entire series of posts here.
---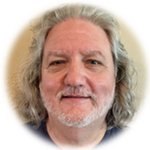 Lee Bruns is Director of Operations for Hermit Haus Redevelopment, LLC and sits on the board of several other investment companies. He grew up in the real estate business and continues to put off retirement because of his love for old houses and a desire to help people. His role models include Jimmy Carter and Richard Branson.
Hermann says please like and share!