One of our properties in Round Rock is listed with Section 8.  We received an inspection failure notice from the housing authority, citing a number of items that need to be "fixed."  None of them are really major, but they're also not things that we would normally have to do if the property weren't Section 8.  That prompted me to reconsider the whole Section 8 arrangement.  Is it worth it to us to do what amounts to upgrades?  Should we simply let the "inspection failure" stand and drop out of the program entirely?
Most discussions among investors about Section 8 start with the frequent inspections.  These inspections are performed annually by the Public Housing Authority, even if there has been no tenant turnover.  There are 13 areas an inspector will look at to determine if the unit meets HUD's safety and health standards, and it's not uncommon to fail an inspection.  Once you fix all items on the report, you have to schedule a re-inspection with the Section 8 office.
Other things to consider:
Section 8 does not pay security deposits.
Subject to rent control – There is a maximum amount Section 8 will pay, and it's usually less than what you might get for non-Section 8 tenant.
In some cities, landlords are required to accept an applicant.
Sometimes the tenants lose their voucher, but then won't leave.
If tenants destroy your property, the housing authority won't compensate you.
The tenants sometimes move extra people in, despite that being against the rules.
It usually takes a long time to go through the Section 8 process.
With all of these negatives, why rent to Section 8 tenants in the first place?
For one thing, it just seems like the right thing to do in a tight housing market where so many people are getting priced out of their traditional neighborhoods.
"Guaranteed Rent" – Two words that are music to a landlord's ears. You don't have to worry about the housing authority paying rent on time.  It's going to come in like clock work, each and every month.
Once your property is in the system, you hardly have to advertise it.  You will have no shortage of prospective tenants.
Section 8 tenants, after getting approved for the program and finding a place to rent, tend to stay put for a while, which is great when you get a good one.
Ultimately, it's that final point that is keeping us in the system.  Our tenant there is really good, easy to work with, and takes good care of the place.
---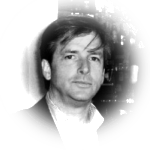 Russell Mangum is a partner with Hermit Haus Redevelopment. He serves as the IT guy, has managed the company's vacation rental, makes many of our repairs and home improvements, and blogs about his many years of experience owning rental properties. He specializes in rehabilitating the houses he lives in, then moving on to the next one.