Last week, while everyone else continued to work hard on our business, I took a few days to go to Memphis, TN to study the business model of the largest family-owned property management company in the country, Memphis Invest.
Memphis Invest is a turn-key property management company. They manage the complete property cycle. They buy distressed properties and renovated them using a very similar model to what we at Hermit Haus Redevelopment do. But they focus on a very narrow section of the market and renovate those properties into high-demand rentals. They then sell those rental houses to investors, making a profit on the renovation.
But that's not the end of the line for the Clothier family, a couple of whom I've known in passing for a few years now. When they sell the property, the almost always manage it for the investor who buys it. They find and qualify renters, collect the rents, process evictions when needed, and handle all ongoing maintenance on the properties. The owner, to put it succinctly, has to do jack. The owner just sits back and waits for the checks to arrive. In fact, they only manage properties they have renovated to strict standards.
How does that work out? Very well, in deed, for the Clothiers and Memphis Invest. As of this weekend, they have just north of 4,000 houses under management, generating revenues of between $30-100-million. (I spaced at this point because the number is so high and didn't write it down. Sorry.) These properties are located in the Memphis, Dallas, Houston, and (coming soon) Little Rock metroplexes.
And it works out well for the investors who buy from them, too. I talked to a Texas ex-patriot (he lives in Virginia these days) who owns six, a Pennsylvania RN who owns eight rentals, and another guy from San Diego who owns 14. You'll notice that none of these folks live in the cities where their properties are. Some of them have never bothered to look at the properties. But every one of the investors I talked to this weekend was happy with their investments.
Some of that may be self-selection. If there are unhappy investors—and the Clothiers make no bones that not everyone is "a good fit" to work with them—they weren't here.
There's a price to pay for a turn-key property. Besides buying at a much smaller discount than most investors are used to thinking about, Memphis Invest takes 10% of the rental income plus a lease-up fee. But Chris Clothier was quick to point out out something I've been saying for years: you should never confuse price with value. With Memphis Invest, you're buying a rent-ready (sometimes already rented) house. Kent Sr. told of one investor who pulled his entire portfolio to go with a 7% manager. According to the elder Clothier, that investor was back within a couple of months.
What impressed me most was that when they learned one of the investors visiting this weekend was a property manager from a state where they don't do business, Chris Clothier offered to take the guy under his wing and let him see their internal systems first hand.
Have I invested with Memphis Invest? No, but I'm thinking about it. As the margins in Austin continue to shrink, investing outside of the area is a good plan. Then there's diversification to think about; I like the idea of having my portfolio spread over several cities. The Clothiers espouse many of the same set of ethics I do: honesty, hard work, fairness, and treating people right. And finally, I'm not getting any younger or more energetic.
So, yes. I am seriously thinking about buying a couple of houses with Memphis Invest just to test the waters. Some of my friends, although I don't personally know any of the investors I spoke with for this post, have more than one house under their management. Don't be surprised if I do, too, before the end of the year.
---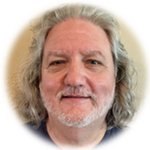 Lee Bruns is Director of Operations for Hermit Haus Redevelopment, LLC and sits on the board of several other investment companies. He grew up in the real estate business and continues to put off retirement because of his love for old houses and a desire to help people. His role models include Jimmy Carter and Richard Branson.
Hermann says please like and share!