I introduced the topic of a wrap-around mortgage in my last post, what we in the real estate industry call a wrap. Today, I want to step back from the politics of this topic and simply discuss what a wrap is.
Simply put, a wrap is a financial arrangement where a homeowner agrees to finance the sale of their home without paying off the underlying mortgage. The purchaser agrees to make payments to the original owner, who then uses that income to pay off the original mortgage. Typically, the subsidiary mortgage includes more debt at a higher interest rate than the original mortgage, resulting in positive cash flow for the seller.
An Example Wrap
I've seen situations similar to what I'm about to present. It's one reason I used the turducken metaphor above.
John bought a home for $150,000 a few years ago. He still owes $100,000 on a 30-year mortgage carried  at 4% for 30 years.
John now want to sell that home for $200,000.
Greta wants to buy the house, but for some reason she can't get financing for the purchase price, even though she has a $20,000 down payment.
John agrees to accept the $20,000 down payment and finance the $180,000 balance at 7% for 30 years.
Greta makes monthly payments to John, who uses the money to pay his lower mortgage payment and pockets the remainder.
In a few years, Greta may decide to seller-finance the property to Henry for $240,000 carried for 30 years at 9%, completing our mortgage turducken.
A Potentially Risky Proposition
This transaction could be slightly less risky for Greta if she were to buy the house subject-to the existing mortgage. But to do that, she would need more than $100,000 in cash to buy out John's equity and pay her closing costs. If she could afford that, she wouldn't need any financing from John.
This wrap scenario is different than buying the home subject-to the existing mortgage, because Greta trusts John to make the underlying mortgage payment. And therein lies the rub. Everything works out fine so long as John actually makes those mortgage payments.
But what happens if he doesn't?
In that case, John's bank forecloses on the original mortgage and seizes the house. Greta (or even Henry) are left with no recourse except to either pay the original mortgage in full or let the house go. They are in an untenable situation through no fault of their own.
This unfair situation is what the good senators are trying to prevent with the legislation package I discussed last time. Unfortunately, their approach may be like driving a nail with a sledge hammer. It has plenty of collateral damage of its own.
Next time, I'll talk about the positive uses of wraps and how they help people. You can also view this entire series as it's published.
---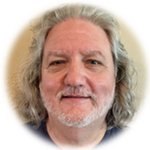 Lee Bruns is Director of Operations for Hermit Haus Redevelopment, LLC and sits on the board of several other investment companies. He grew up in the real estate business and continues to put off retirement because of his love for old houses and a desire to help people. His role models include Jimmy Carter and Richard Branson.
Hermann says please like and share!