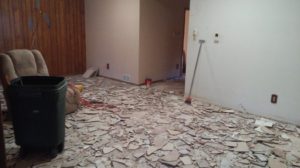 …Smells like – the first stage of demolition at Oakridge, our latest project in Round Rock.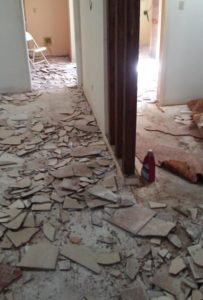 We plan to flip this property as quickly as possible.  It's basically a cosmetic rehab – no structural work or foundation problems.  The house is solid and well built, but hasn't had a facelift in decades.  The contractor is getting started next week and will finish the removal of the flooring.
The property has almost 1/2 an acre, with a greenhouse, gazebo, workshop, and even a smokehouse.  
The back yard doesn't have any stumps to worry about.  I wonder why….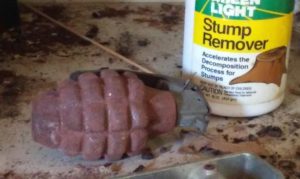 Hermann says please like and share!