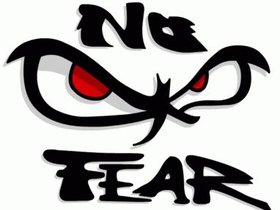 Comfort zones are a good thing to have sometimes. My comfort zone for the purpose of this blog is my desk. It's making sure that bills are paid on time, talking to people, going to lunch with Sue Ann on Fridays, cleaning, and writing blogs and funny posts for our Facebook pages. Lee says I need a name for my position that better describes what I do here. He thinks that when I say "I cut that checks" that describes more the grunt work of what I do. I may list out what all I do and have our fans think of a name. I am told that "Wonder Woman" is taken already.
Now, you may have noticed that I have gotten a couple of blogs out since Thanksgiving, but the Facebook posts have slowed way down. It's because I have been out of my comfort zone for a few weeks. Most of you probably know that Lee has been out sick since Thanksgiving. It was really bad. Everyone has been terribly worried. I was really worried about him and was prepared to drive out there in an emergency at anytime. Really worried. Thankfully, he is starting to get his feet back under him. But what has happened while he has been gone? Besides me letting the office itself look like it has never met a broom. Well, let's take a look!
What Have I Done?
Some of the things that Lee has to do very regularly is make sure deposits go into the banks as they need to. He could barely walk, let alone drive. As I said in my reintroduction post, I wear the hat that is needed that day. Lee's hat is big and uncomfortable. Not long before he got sick we had a long talk about staying just uncomfortable enough to take steps forward. I have been that for sure the last few weeks. Walking into banks that I have never been in before with the weight of everyone in our companies riding on me getting there. Also remembering which accounts these different deposits go into. Everyone in these companies plays a huge role that we don't appreciate fully until it isn't there. I was the best candidate to fill in since everyone has a full plate, and in the line of priorities, mine are easier to move than others. I have always appreciated that Lee works hard, and has a lot on his plate. But I had never seen the table where that plate sits until now.
I didn't do everything that Lee does. It was just the bare minimum to keep us moving. I had his salad plate if you will. Of course now he is getting back and here I am back at my desk and my own plate sort of. There is much to catch up on and I am sure Lee will have questions about what has gone on or making sure where a deposit went. I am very proud that I stepped out of my comfort zone without hesitation or fear. Being uncomfortable is not the same as being afraid. Pressure not to make a mistake, certainly. I had no fear. That's what I find strange now when I look back. When I was growing up, the "No Fear" merchandise was huge. That seems to be where I am at right now. Maybe those ads and things I saw growing up prepared me for right now.
It certainly would have been more comfortable to say, "Wow. I can't do all of this." and there was a time, not long ago when I would have. Not because it is more comfortable, but because of fear. I now know the difference. Not everything that is uncomfortable is something that should also be feared. It's a great thing having someone like Lee, who takes on the role of teacher and sort of puts this idea in your head to push yourself without you realizing it. It's encouragement and acknowledgement when you do things right that push the furthest. He has never concentrated on my mistakes, and only put enough energy into them to explain how to fix them. The energy goes into how far I have come since April. It took all of those talks and words of "You're really doing well," that got me to the point of pulling up to the table.
Where will I be this time next year?
Well who can say? This time last year, I was in a cubicle reconciling invoices with a belly full of office drama that I was so done with, I couldn't even concentrate and had decided I didn't want to be there anymore. My biggest work drama these days are when we run out of coffee. No really. That's pretty huge. We didn't run out of coffee while Lee was gone, either. If we had, I may not have been able to accomplish all of this.
So I sit at my desk, back where I'm comfortable, and you want to know something crazy? I miss the uncomfortable feeling I have had. Being worried about a wrong spelling or paying the wrong bill is just not exciting like it once was. Is that ambition? I don't know, but I do know that Lee's words keep playing through my head like that one song everybody has that we listen to on repeat all day because we just can't get tired of. For me personally, it's anything by Meatloaf or Johnny Cash.
In comparing this business to dinner tables, I have to look at myself and ask if I am ready to sit at the adult table. There are no crayons, but you know. Sacrifices.
Hermann says please like and share!