You might remember that we sold our property in Temple to a local redeveloper, because we were not able to give the property the time and attention needed to line up good contractors to work with it. The buyer, Zoe Grant of LanD Investor, promised to send updates, since we still have some financial interest in the property, and true to her word, she has done so. To say that the project is a challenge is an understatement, but she is making progress, and we are behind her all the way!
Let's see what she has to say: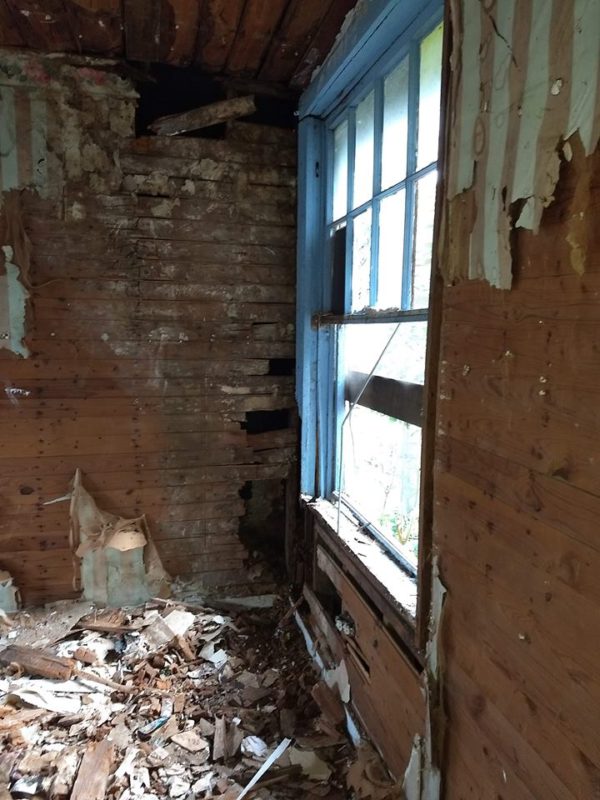 I expect surprises but I'm not quite sure how this is still standing. Many rat nests and maybe even a squirrel nest so far.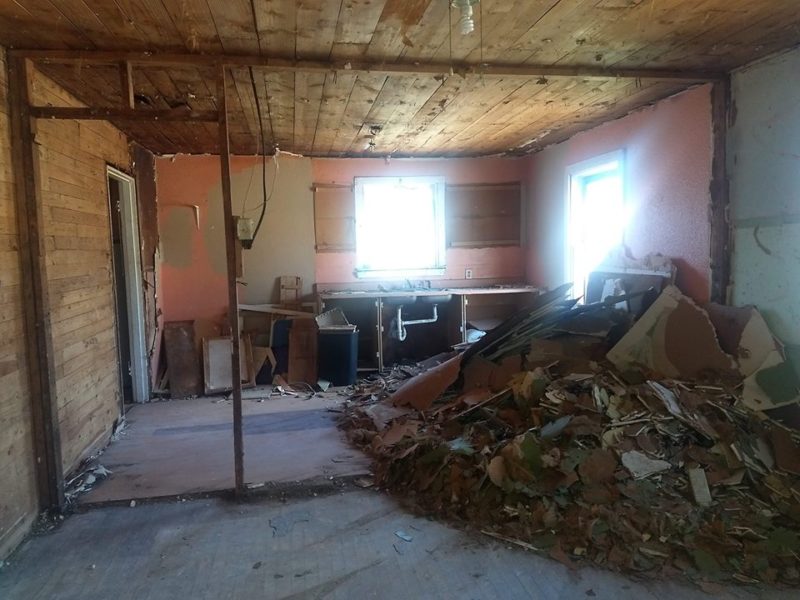 Can I say I love the wood that was behind the drywall? Having that open now with original wood floors, it will be something to look at as an accent wall and ceiling.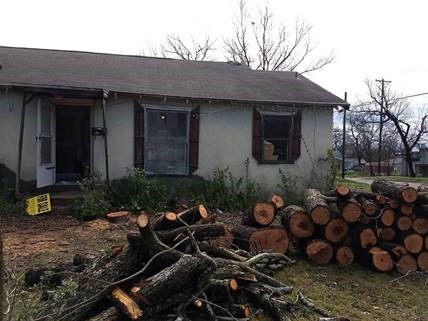 Trees down in front and back. It didn't take long for the pecan lumber to be grabbed up. Seven trees removed so far, waiting to see if any others bloom before we move forward on any others.
My Comments
The house sure looks better without all those trees crowding it, doesn't it? And I can't believe that wall between the living room and kitchen came down to reveal something so beautiful and spacious (there used to be a wall with an arched opening there).
And poor little woodland creatures will have to find other homes. I think Zoe and her crew have gotten ahold of this house just in the nick of time!
We look forward to more updates!
Hermann says please like and share!