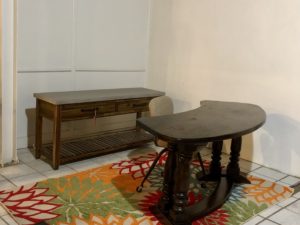 The furniture for the reception area at the Hermit Haus arrived on Friday.
It looks sort of sad with no accessories, but the lamp and art piece are still at the ranch house.
At least I got the rug set down, and that cheers the place up. We plan to replace the futon with something else and stash the futon elsewhere as a place to nap!
Forward is always a good direction to go, right? And this is, indeed, a move forward!
Hermann says please like and share!