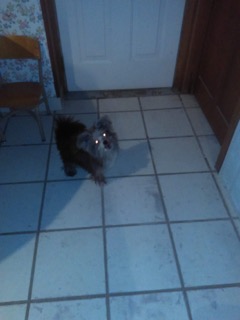 We are very dog friendly here at our office in Cameron. It is very possible that on any given day, there will be a pup or two here. But is it a good idea? Are there any drawbacks? Are there benefits? I've been reading quite a bit about dogs in the workplace recently, and I have found that there is overwhelmingly more to support having your four-legged fur buddy with you at work than there is against it. Most of it really depends on common sense and responsibility.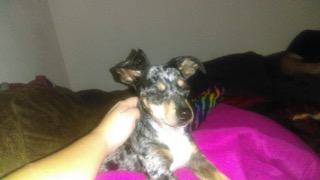 If your dog is not social, gets nervous easily, is not house trained, chews, barks, etc., you will want to work on that BEFORE you bring them to work. While your dog loves you and loves home, the office might be too much all at once for an older dog that isn't used to traveling places. Use common sense on whether it is a good idea for your dog first. If you have a very well mannered, social, and people-loving dog, then going to work with you might be a good idea!
Employers have reported lower stress levels, better communication, and an enhanced sense of community among employees once they have dogs in the office.
What can you do to prepare for this?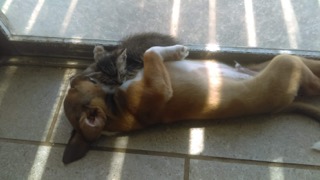 I asked my vet if there is anything that I can do to make a dog more hypoallergenic. She suggested using fish oil in their food. She says it is very good for their skin and coat, and it reduces dander. Talk to your vet about whether that's right for your dog.
Speaking of vets, make sure your dog is fully vaccinated, and is treated for fleas, ticks, and parasites; regularly groomed (by you or a pro); and in good health. There is nothing to do that will completely eliminate dander; you can only decrease it. So ask your coworkers who sit closely if they have any allergies. You don't want to make someone miserable just because you wanted to bring your poochie with you.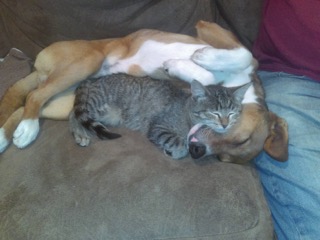 Chances are, if you are considering bringing your furry baby with you, your employer has made it clear that the workplace is dog friendly. But even though it is pet friendly, it doesn't mean that your dog can be there and act un-mannered.
Find out where the designated areas for walking them are, and bring items that you can use to clean up after them. Make sure your doggo isn't going to go grab a coworker's scarf and run away with it if they leave their desk for a minute.
All of the things that I have mentioned are just starting points to consider. There are many more things to consider before bringing your dog to the office.
Our Experience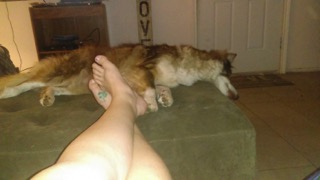 I've brought Sully to work with me a few times when no one is here, to get him used to the place. Sully was bottle raised and understands social behavior very differently. For example, growling. He growls when he is happy. He also chases and barks to say hello. I'm working on that, because while he is actually not being aggressive in his mind, what do we all think when a dog is running up to us, barking and growling?
I don't want someone to be afraid of my little boy who is only 10 lbs. He is probably the most social of my dogs besides Maggie. Maggie is a little bit too high energy to stay at the office for long though. She used to come quite often, but she started getting bored and I spent more time looking for her to make sure that she wasn't getting into something than getting work done. I always ended up having to take her home so I could finish working. Sarge likes to go for walks and then go home usually. He might be okay at the office once he is healed up. Wink does very well going places. She used to be my service dog actually. She's been retired for a few years now. But she has gotten to where she doesn't like to ride in the car very much anymore. Merlin, is just a flat "NO!" He has a pretty nervous disposition and needs constant reassurance from Sarge. He's still just a puppy. The nervousness just sort of came on a few months ago. Before that, he never was. I'm not sure what happened.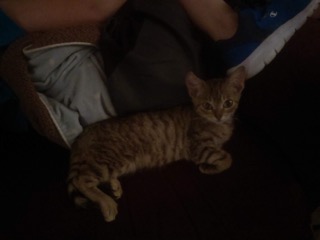 So, I have things to think about and consider before bringing my dogs with me. Mostly I leave them home for their own comfort. I know my Beans Kitty would love to come to work, but Lee is very allergic and she would probably decide he is her favorite person. In the mean time, I'll bring them when I'm alone here and I will enjoy when Sue Ann's little dog Vlassic gets to come hang out at the office. He is a joy to have around! Even when he is squeaking his toys.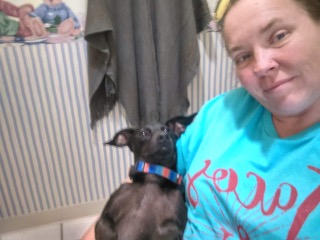 Hermann says please like and share!