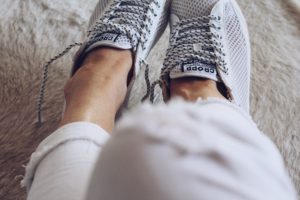 That title doesn't make much sense, does it? I'm using it as an example of poverty mindset. I know many people who have this mindset, but aren't actually that bad off. They say, "We just can't afford a vacation this year. We just don't have the money."
Do they really not have the money, or do they not have the ability to save money?
As I have pointed out before, I am not super wealthy person. I am overcoming the poverty mindset myself. I read a great article, found here that states, "38% of American households making $40,000-$100,000 per year could not cover $400 for an emergency without going into debt." They got their information from a report found here.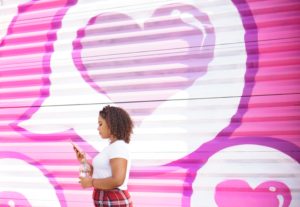 You probably can afford a vacation, but you will have to save money. I see a lot of people not wanting to do something if there is not instant gratification.
But consider this! Saving money can provide instant gratification if you reward yourself for every deposit.
It is becoming more rare to find people who are good at saving money. I'm guilty too! But I am working on that.
"Well, Mandi we just can't have vacations, nice things, or nice Christmases because we just can't afford it." Yeah, you probably can. It might mean that you can't upgrade your phone every 6 months (seriously, not joking); it might mean that you don't get to eat out 6 times per week (again, I see it happening); and you're going to have to open a savings account and leave it alone!
Consider This
Let me ask you some questions, but don't answer them here. Just think about the answers to yourself and be honest with yourself.
Do you dislike/are you jealous of wealthy people?
Do you assume everyone who has more than you must be wealthy?
Do you feel like you will never have enough money to do anything?
Do you feel like there is just no way to save any money at all, because your bills are too high?
If any of these are a "Yes" for you, answer these next:
Are you willing to shop thrifty, possibly wearing second hand clothes?
Are you willing to do without cable?
Are you willing to do without internet?
Are you willing to do without all of the subscriptions out there that have spoiled us to movies on demand?
Are you willing to drive a way older car (in condition, mind you) that may not look very good, but payments and insurance are cheap?
Are you willing to live in a place that is sort of small and cramped, but rent is cheap?
Are you willing to stop habits that cost you money like smoking?
Are you willing to give up going to the coffee shop everyday to save money?
Are you willing to buy store brand instead of name brand for groceries and other products?
If you answered "Yes" to these (some may not apply to everyone), then you are ready to overcome the mindset that you have created.
"Wait! What? Hold up Mandi! I didn't create this mindset for myself!"
Yes you did. Every bit as much as I created mine too.
Step 1: Hold yourself accountable!
Here is a rather embarrassing story that I am going to share because it was a valuable lesson for me, and I hope someone else will benefit from it as well.
My car was almost repossessed right after Christmas. That stings. Man, I hate even seeing that typed out! But why? You will have to tune in to my next blog to find out! I'll tell you this much now though, it wasn't because I wasn't making the full payments, but it absolutely was my fault…
Hermann says please like and share!