We're proud of having a quality team that has decades of experience and consistently exhibits high ethical standards. Our team continues to grow with our business, and each person we add—from the management team to employees and contractors—shares our core values and a commitment to improving the world around us.
Our leadership team has invested a significant amount of time, energy, and capital into our real estate and business education. As a group, we have attended the nation's premier real estate education program, FortuneBuilders Mastery. Beyond the principles of sound investing, we were trained on how to build a successful business based on systems and predictability.  Having completed more than 1,000 real estate deals, FortuneBuilders coaches and systems have allowed us to strategically invest in real estate, grow and expand our business, and they are available for us to leverage when analyzing our real estate deals. Our team are also active members of the Phill Groves Big Dogs Program in Central Texas, where we have received coaching from some of the most successful real estate investors in the area.
Carol Mangum: Co-founder, Director of Acquisitions and Marketing
Carol has more than 20 years of experience as a licensed Texas Realtor®. She has helped hundreds of families find new homes, navigate the short-sale process and avoid foreclosure, improving their lives through educating them about the process. She and Russell own several passive income properties and have renovated dozens of homes. Carol performs much of our marketing and outreach, and specializes in directly dealing with interested sellers, helping them find the best use for their properties.
Licensed TexasRealtor®
Certified Negotiations Expert
Ernest Lee Bruns: Co-founder, Director of Operations
Lee grew up in the real estate business along the Texas Gulf Coast. His mother was a Realtor® in the 1960s and 70s, and his family redeveloped many properties as he was growing up. One of his earliest memories is "helping" his father paint a house while still in kindergarten. For many years, he focused on a training management career with companies like Dell and Apple. But eventually his love of making distressed houses beautiful again brought him back to his first love. Lee works primarily on funding our projects and managing our various entities. He and Sue Ann spend much of their time on a ranch in Cameron, Texas where they hope to retire.
Certified Apartment Manager (CMA)
MEd in Educational Technology
BLA in Technical Communication
Rotary International member
Russell Mangum: Co-founder, Director of Strategic Planning and Information Systems
Russell grew up in Abilene, where he was a stand-out track student-athlete.  Twice ranked in the top 50 in the U.S. for 800 meters, he spent a year abroad in France before enlisting in the Navy to serve as a Russian linguist. Eventually obtaining an MBA in Marketing from the McCombs School of Business, Russell has been training people in enterprise technology for over 15 years. For Hermit Haus, he concentrates on our IT infrastructure and coordinating our rental holdings. He and Carol met in high school, and have been married more than twenty years.
MBA in Marketing
Tons of certifications in information technology
Sue Ann Kendall: Co-founder, Director of Media Relations and Networking
Sue Ann and Lee met in 2006 and were married in 2008, after she came to Central Texas by way of Florida and Illinois. Sue Ann is an experienced university instructor, including ten years as Director of Internet Services at La Leche League International. She is also an experienced knitting and crochet instructor and maintained a popular knitting blog for many years. For the past five years she has created remodeling plans, supervised new house design, and managed the interior and exterior design selections for HR Equity Holdings, LLC. She is the primary voice of the Hermit Haus blogs, Facebook pages, and other social media outlets. Her hobbies include Parelli Natural Horsemanship, bird watching, and fiber arts.
Enterprise Project Management software (Planview, Projectplace, and Troux)
PhD in Linguistics
Amanda (Mandi) Shuffield, Office Manager and Acquisitions
Mandi is from Cameron, Texas and manages the Hermit Haus Redevelopment and Hermits' Rest Enterprise office there. She majored in business and has many years of experience in theater, both on stage and behind the scenes. In addition to invaluable bookkeeping and office management skills, she loves to write, so she contributes often to our blogs and Facebook pages. Her huge network of local friends and acquaintances is very helpful for finding leads, as well. Her hobbies include being a band mom, surrogate animal parent, and extreme social networking whiz.
Quickbooks and all Microsoft business applications
AA in Business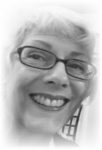 Anita McCabe, Project Management and Acquisitions
Anita was born in the northeastern US, spent her high school and early adult years in Florida, then moved to Baltimore, MD, where she worked in publishing until late 2016. She has now joined her Hermit Haus friends in central Texas. She grew up around the construction industry and spent over a decade bringing her 200-year-old row house back to its former glory, one area at a time. She believes in being on time and under budget. Her hobbies include film criticism and theater arts.
Over 30 years as a Technical Editor
BA in Communications
Hermann says please like and share!