Working in a place where there is active (or even paused) construction going on can be frustrating for some. There is a way to stay on top of that feeling and still be productive. Here I will explain how I keep it together when it looks like the office is being torn a part.
Demo is super messy! All construction really is. Keep in the forefront of your mind the why of it. Is it because your boss just has so much money that they have to spend it somewhere and want to annoy you at the same time? Is it because your boss is trying to make your office safer and more efficient for their employees? Chances are, the second one is true most of the time. I know it is with Lee and Sue Ann. Yes, it gets dusty, yes we sometimes wipe the counters down four times a day, and yes sometimes the floors look awful, and it just isn't comfortable in here. The end result of all of the work being done is going to be so wonderful though.
It actually does not bother me that badly. For the most part, all of it is being done when I am not here, so there is no noise or distractions to speak of. There have been a couple of times when I was here and work was being done; there will probably be times to come when that happens. I do have earbuds. Get yourself some of those or headphones. That will help. You can listen to anything you want, and it will help cancel out the noise.
Work with your door closed. We pretty well have an open door office, but we do have doors when they're needed. For example, when I'm at the office alone, I use my little space heater and close my door instead of heating the entire building just for me. If I close my door and put on my ear buds, I'm not hearing much that isn't coming from whatever device I am listening to.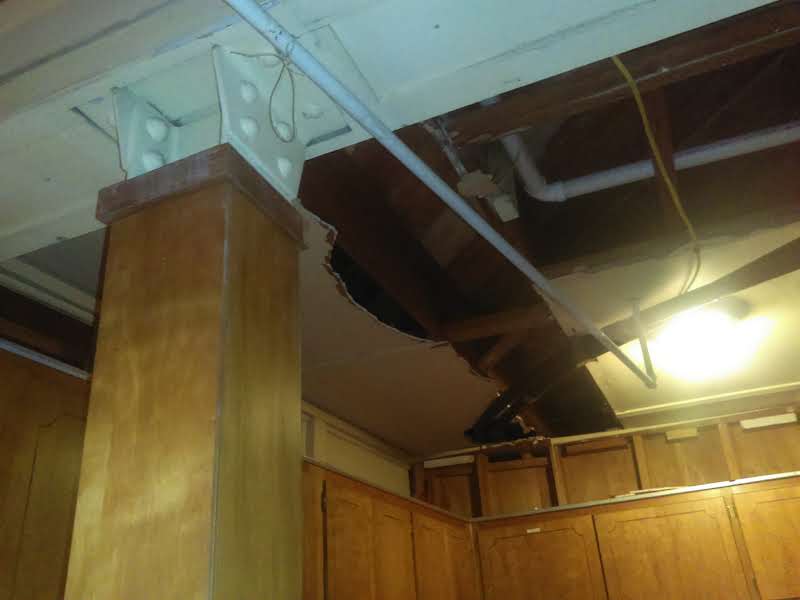 Be prepared that construction isn't quiet, even if it something like painting. People talk. It makes their workday go by a little faster to talk to a co-worker, or they might have a question that needs an answer. Don't get all annoyed and huffy because you over hear them talking about their kid or spouse. Do you keep quiet all day at work? I'd be willing to be that you don't. I know I don't. Remember that the contractor was hired to be there, they are people too (believe it or not), and they didn't single you out to bother.
Keep your thoughts on the end goal, and how much better things will be once it is all completed. Anything worth having is worth waiting and working for. That includes a nice, comfortable work space. Be patient. You're in their way too.
Hermann says please like and share!