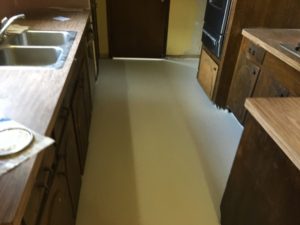 Yesterday, Mandi got a call from our friend Jonathan at the Milam Community Theater. He was asking if we happened to have any old cabinets just lying around, because they needed some for a set in an upcoming production.
We didn't have any (other than the ones that are supposed to go in Mandy's kitchen eventually (once we can get to the storage container–it's muddy).
But then, Lee said, hey, we are going to take the cabinets out of the Washington house and replace them! So, we told Jonathan that if they would come and get them, they are welcome to them. It saves us on the demo cost, and still we are helping out the community. It's a win for all.
And it fits right in with recycling rather than throwing away, which we always think is a good idea.
When we go to the play, we will be sure to get pictures of the cabinets in their starring role. In the meantime, the annual Gala is tomorrow night, so we will go enjoy that benefit of sponsorship!