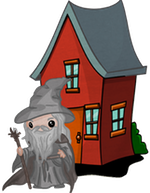 To contact us, please send an email message to info[atsign]hermithaus.com and we will answer!
If you wrote us before and did not receive a reply, try again–our contact form was mis-configured.
You are always welcome to phone us at 512-807-8777 to speak to a live person!
Hermann says please like and share!