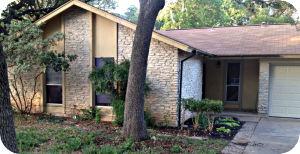 Serene Oaks, was filled with dogs and smokers and stunk to high heaven! The front and back yards were neglected, overgrown, and underwatered.  In short, the house had zero curb appeal. A lot of work went into cleaning up the landscape.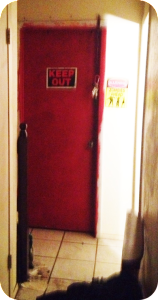 The central air conditioning kept humming while Carol was visiting with the seller about listing the house.  Come to find out, it had burned out two years before and they couldn't afford to get it fixed. The fan had seized up, but the motor was still humming.  It's amazing that it never burned the house down.  Carol turned it off for them.
Carol showed the to another seasoned investor, who took one step into the door and stopped.  She decided it was not worth her time to wade through the mess and left without going through the front door.  "The seller hadn't left the house when I stopped her and told her not to leave after all.  She named a very low price, and I decided to buy the house myself."
The price was enough for the seller to buy a tiny home in Lockhart for herself and too small for her kids to try to move in with her again. The seller was able to establish a new life for herself, and Carol was able to acquire a house with plenty of room for the repairs and a small profit. Carol bought the house, and Lee financed it for her. This was our first redevelopment partnership deal, and it eventually lead to the formation of Hermit Haus Redevelopment, LLC. Yay!
| Before | After |
| --- | --- |
| The kitchen made Sierra very unhappy. | Cleaning and updating the kitchen with modern appliances and cabinets made a world of difference. |
| |  With a lot of work, a scary bathroom turns into a cheerful place. |
| | The mirrored doors and lighter paint make the master bedroom feel much larger. Cleaning it made it feel much cleaner, too. |
Hermann says please like and share!