I've been reading the most recent book by Brené Brown called Braving the Wilderness, which I guess a lot of people are reading, since it's #1 on the NY Times Best-Seller Chart. I like her books, because she comes across as both smart and approachably human. She tells great stories about how she screws up then learns something from it, which really confirms my belief that all the best lessons in life are learned from making mistakes.
Brown spends a whole chapter in the little book about "Speaking Truth to BS" (except she spells it out). While I'm sure that all of us run into people who are full of BS, whatever we do for a living, I also think the real estate investment and rehabilitation biz has way more than its share of BS experts. As someone who tries to interact with others in a straightforward and factual manner, I've had truly awful times trying to figure out how to constructively work with people who prefer to communicate via exchanges of BS rather than facts. I want to get into arguments. Brown wants me to bring out civility. And she's right. If you want to work with all kinds of people, civility is mighty helpful.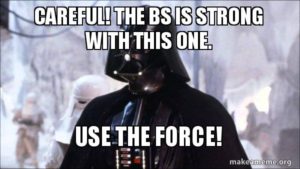 For example, I have a long-time colleague who frustrated me to no end by (apparently) sincerely telling me things that ended up just not to be true: this thing is scheduled! I'll do this other thing on Wednesday! Everyone does this task the way I do! When the stuff didn't end up being done, or wasn't done right, I'd be really frustrated. I wondered if the person was intentionally lying to me, and considered making accusations, but came to the conclusion that no, I always got told what the person strongly believed at the time, whether it was true or not.
Hermann says please like and share!