I'm writing this because 1) Victor Hugo sort of looks like Lee, and 2) it feels somewhat fitting in the context of Lee's last post about the proposed tax plan.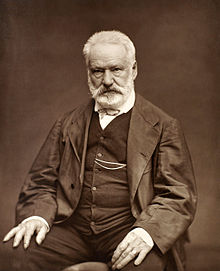 Victor Hugo's first mature work of fiction was first published in February 1829 and reflected the acute social conscience that would infuse his later work, and would have a profound influence on later writers such as Albert Camus, Charles Dickens, and Fyodor Dostoyevsky. Claude Gueux, a documentary short story about a real-life murderer who had been executed in France. A lengthy epilogue follows the story, in which Hugo criticizes the lack of proportionality between education and criminal punishment. The last part of his speech, directly meant for French legislators, was considered by Hugo himself to be a precursor to his great work on social injustice, Les Misérables. Continue reading →
Hermann says please like and share!