Jennifer and I finally had time when the weather was not horrible to go pick flooring and backsplash for the Washington house. We went to a new place, for us, Surplus Warehouse.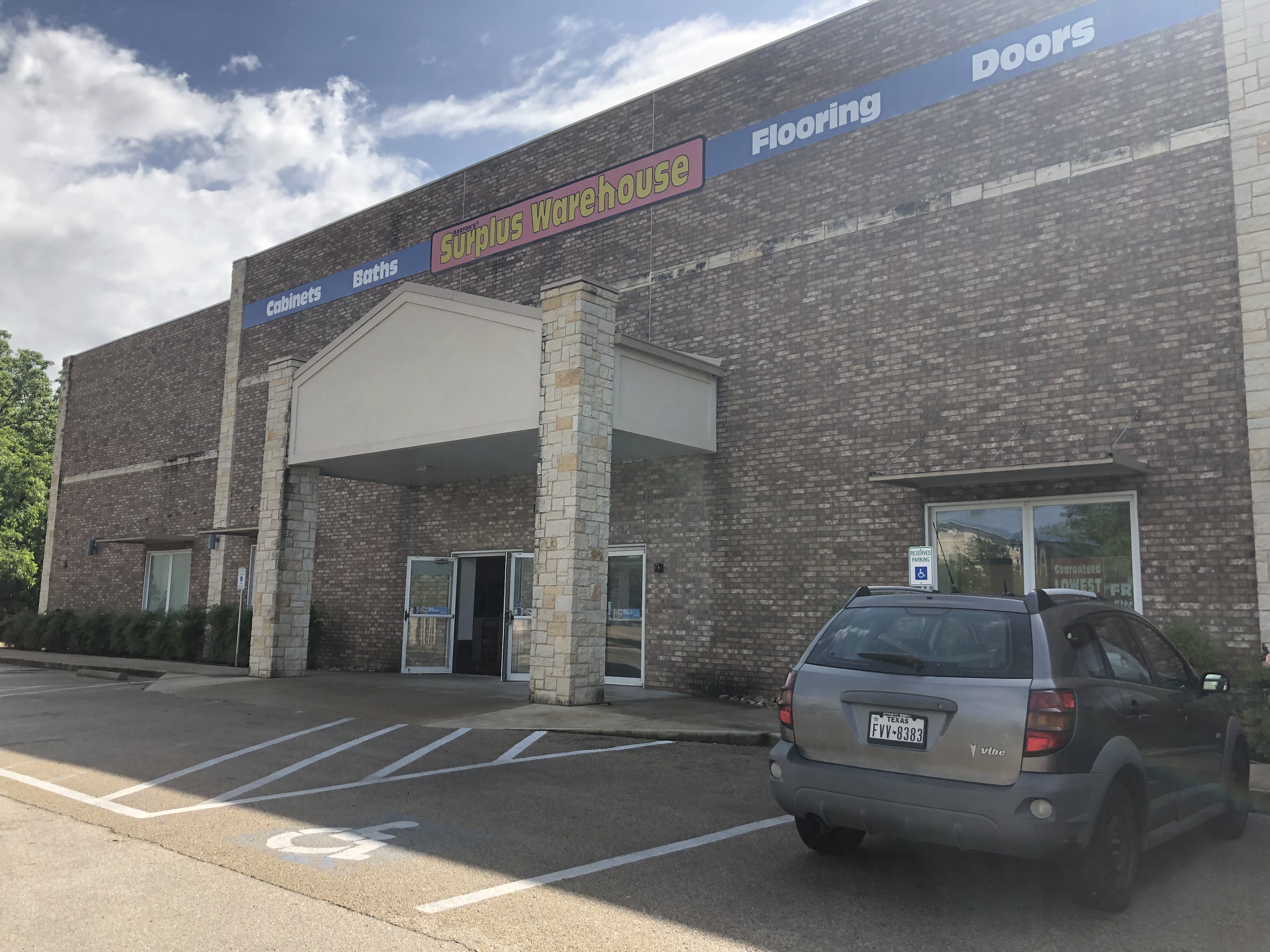 They didn't have a huge selection, but the prices were great. The guy who helped us was knowledgeable and friendly, too.
Jennifer had brought a granite sample, which helped with the tile decision. We were afraid white would be too, well, white, so we went with this reasonably priced herringbone gray with crackles.
Once she got back to the house, Jennifer said white might have been okay, but this looks pretty great, too.
Hermann says please like and share!